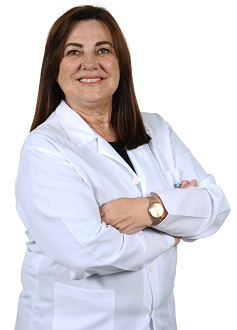 As University of Kyrenia Faculty of Dentistry, in our honorable journey, which started with the 2017-2018 academic year, we are experiencing the happiness of progressing with confident steps by providing scientific and technical equipment to our senior academic staff and our dear students.
We train highly equipped dentists
Our goal is to train you as a highly equipped dentist, as well as helping you to become responsible, intellectual, innovative, acquiring a high self-confidence and being successful in human relations, giving priority to community health, respecting ethical values and most importantly becoming someone who values their profession to serve humanity with our increasing motivation.
We offer high-level contemporary education and training
Every year, we continue to maintain our high-level contemporary education and training by adding valuable faculty members to our teaching staff, upgrading our laboratory equipment to the latest technology, expanding the scope of our training hospital, updating our world standards and also with the trust and social advantages given by our position in Cyprus.
We wish that we will walk forward, hand in hand, with love, on this path enlightened with the light of science.
Prof. Serap ÇETİNER
Faculty of Dentistry, Dean